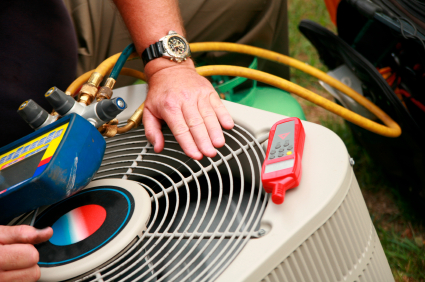 The effects of changing climatic patterns and unpredictable weather have exposed our indoor spaces making us and our families vulnerable to extreme conditions. While in certain circumstances, you may not be able to take control of what happens around you, when it comes to weather and climate, you can with Kendall Air Conditioning. We are a premier HVAC company that has been attending to the needs of Kendall residents. Over time, we have strived to align our services with the expectations of our customers with the sole goal of achieving customer satisfaction.
Why Kendall Air Conditioning
As a locally owned and operated company, we have sought to establish long term relationships with the residents because they double up as our customers and the community around us. With our team of experienced professionals working 24/7, we can assure our customers that we have their needs at heart. In order to enhance our services, we have put in place robust human resource recruitment mechanism that only picks the best from the labor market. All our staffs are NATE certified and licensed the relevant professional bodies making them credible and dependable in their assignments.
Kendall has a unique kind of climate which requires a local company that understands the various weather and climate dynamics. We can proudly say that we do understand the challenges faced by the residents here and that's why our solutions are customized to deliver real value to homeowners. Our pricing mechanisms are pocket-friendly and competitive.
The Services We Offer
At Kendall Air Conditioning, we don't go with the crowd rather we step back, analyze and formulate service packages that respond to the real needs of our customers. We have a wide range of services we offer our customers making us an all-round HVAC company.
The comfort of your home is important to you and your family hence you should do what it takes to preserve it. However, summers and winters pose a challenge to most families without proper HVAC systems installed. At Kendall Air Conditioning, we offer our expertise and advise to help families which may want to install air conditioning systems but don't have the technical knowhow. We know how AC systems operate and we are partners with the major brands in the market thereby putting us at a vantage point when it comes to AC installation and repair.
Heat pumps operate throughout the year including the hottest and coldest months. After a 365 day run, most if not all of them require servicing lest they breakdown. Due to the frequency of operation, most heat pumps end up performing at levels lower than their optimum. Our professionals at Kendall Air Conditioning are equipped with the necessary training and tools to help you bring back your heat pump systems to their peak. We do extensive inspection and repairs.
We take pleasure in seeing families in indoor environments that are clean and microbes free. To make this a reality, we undertake duct cleaning processes that aim at dislodging any dirt or dust so as to free your airways for a healthy in and out air interchange. We use recommended detergents and low VOC compounds thereby guaranteeing your family a healthy environment.
Though often overlooked; dryer vents play a crucial role in enhancing the comfort within your home. However, with frequency of dryer use, most dryer vents tend to accumulate lint that obstructs the passage of air through them. While this may lengthen the period it takes for your clothes to dry, clogged dryer vents also pose a much bigger problem – fires. It's therefore important to have your vents regularly inspected and cleaned.
The efficiency of your HVAC units depends on how clean your coils are. With time, coils tend to be dirty making the cooling of the refrigerant a challenge. With the experience of our specialists, we can thoroughly clean your coils within a short time and return them to their tiptoe condition.
Pool services are no longer a luxury in families, but increasingly becoming a necessity. The essence of a swimming pool is to be able to swim anytime of the year whether winter or summer. Pool heating is therefore a necessary installation that you must consider as a family. At Kendall Air Conditioning, we help in the installation of pool heating systems and also responding to pool heating repair calls on a 24/7 basis.
If you are looking for HVAC installations, repairs or upgrades, think Kendall Air Conditioning because we are the best and our service is first class.