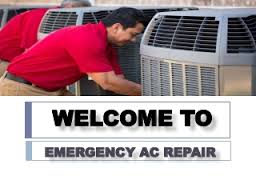 When it comes to handling air conditioning needs, Kendall Air Conditioning professionals are the best the industry has. Their full range of skills, experience and knowledge places them at a point of credibility and reliability when advising customers on whether to repair or overhaul the entire HVAC systems. We have intentionally placed the needs and welfare of our customers at the forefront of our service delivery. Our philosophy at Kendall Air Conditioning is that of fast, reliable and round the clock AC repair services to guarantee our customers a quality indoor environment.
AC Installation
Our AC installation services are quality because we have been doing this for many years now. Many homes suffer from incorrect installations done by amateurs or DIY specialists. We advise our clients on the size of AC systems to buy, the positions within their home to install so as to get the maximum benefits from these systems. Our installation process lasts a few hours meaning families cam start enjoying the installed systems immediately we screw in the last bolt.
AC Repair
Because air conditioners operate throughout the year to give you and your family comfort, they are prone to breakdowns especially when they have been left for long without maintenance. We advise our clients to ensure their systems are checked regularly for efficiency and signs of breakdown before issues escalate into bigger problems. Some homeowners are unaware of the telltale signs that their AC systems need repair. Signs such as unusual sounds, rattling noises, leaking refrigerants and uneven cooling should signal you that something is wrong with your system.
Our specialists at Kendall Air Conditioning will inspect your system breaking down component after component including compressors, fans, fan motors, coils, refrigerants and anything else that make your system. We are detailed in our operation because we believe this is the only way to achieve stellar results in our AC repair exercises.
Preventive AC Maintenance
Inasmuch as we respond fast to calls for emergency ac repairs, homeowners have oftentimes found themselves bearing the brunt of hot summers because from the time they report until we arrive a few minutes may have elapsed. Our advice to our customers is for them to buy in to preventive maintenance plans that we have customized and packaged with their interests in mind. The benefit of these service plans are many including superior customer service and preferential treatment, regular inspections meaning your systems will not surprise you with sudden breakdowns as well as low cost repairs that we do to subscribers of our maintenance plans.
We invite you today to come and see us or give us a call to discuss any AC needs you may have from installations to repair and preventive maintenance packages. We have all covered plus emergency AC repair hotline is always on irrespective of time of day or night. Don't suffer in silence, give us a call at 305-728-2046!