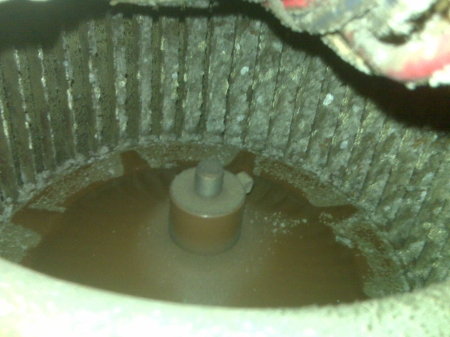 Regular duct cleaning is very important to increase the efficiency of your HVAC system. When your ductwork is dirty and clogged, it drastically lowers the efficiency of your heating, ventilation and air conditioning unit. In addition, dirty air ducts significantly reduce your indoor air quality. Kendall Air Conditioning Repair is here for you to ensure that you enjoy great comfort in your home and your HVAC equipment is operating at its peak efficiency. We aren't only focused on end product, but the process as well.
Is Air Duct Cleaning Worth the Time and Money?
Absolutely yes! Duct cleaning is worth every time, money and effort you put into it. When ductwork is left unattended over a long period of time; dust, dirt and debris accumulate in your system restricting air flow. In addition, these contaminants pollute your indoor environment which manifest in terms of allergic reactions, asthma and other respiratory illnesses. In the same vein, when your HVAC is running inefficiently, it will lead to skyrocketing of energy bills.
Cleaning your ductwork on a regular basis will save you money in terms of reduced energy bills. In addition, you will be able to enjoy great home comfort with your family. At Kendall Air Conditioning Repair, we recommend you have your ductwork professionally cleaned after every three to five years. However, the frequency can increase depending on the usage of your HVAC system as well as the condition of your surroundings.
When to Call in Professionals
Despite National Air Duct Cleaners Association recommending having your ductwork cleaned after every 3 to 5 years, here are telltale signs it's time to call in our professionals.
Clear Signs of Mold – The moment you notice mold building up in your air ducts, you should contact our Kendall Air Conditioning experts. Mold and mildew in your ductwork can cause asthma and allergic reactions to you and your family members.
Cracks on Your Ductwork – If you see cracked areas or poorly aligned and sealed parts in your ductwork, you should immediately contact an expert because this could be a result of poor workmanship. When your ductwork has cracks or isn't properly sealed, it reduces the efficiency of your HVAC equipment and you end up spending lots of money in energy bills without an equal measure of comfort.
Your Home is 50 Years and Above – The fact that you're living in an old house should prompt you to have your ductwork inspected and cleaned on a regular basis.
Visible Debris and Dust on Your HVAC – Increased levels of dust and debris around your vents and registers signals clogged ducts. When you see these signs, you should request for ductwork inspection from a certified, licensed and insured HVAC contractor.
What Our Kendall Air Conditioning Experts Do
When you reach to us, we will first carry out an air test exercise to ascertain the quality of your indoor air. Using our state-of-the-art tools, we shall then thoroughly clean your ductwork and rectify any problems with your ductwork to ensure your system will be working at its optimal efficiency.
The materials we use in the cleaning exercise are approved by NADCA and have low to zero volatile organic compounds (VOCs). This means you can use your home comfortably as soon as we are done with the work.
Don't wait until your ductwork starts affecting your health and that of your family members. Contact us today at 305-728-2046 and experience a transformation in your indoor environment.