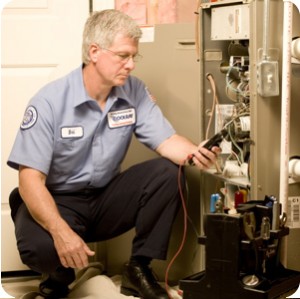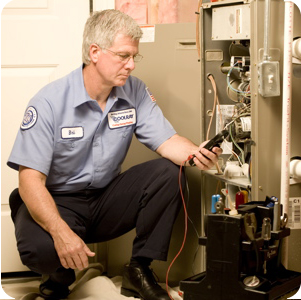 We have a team of dedicated professionals who handle both commercial and residential heating systems. Our heating repair unit is fully equipped with the latest tools and technologies to enable us deliver exceptional service to our clients. We fully understand the mode of operation of all heating systems currently in the market because we work with brand owners.
The basic layout of residential heating systems include a heating unit which is either a boiler or furnace, a distribution system that is made up of radiators, pipes, ducts as well as thermostats. Many systems nowadays come with space heaters as an additional component to give supplemental heating whenever the main system fails. These heaters are slightly different in their structure because they don't have a distribution system.
Installation and Upgrading of Heating Systems
If you are a new homeowner and want to install a heating system, our technicians at Kendall Air Conditioning are usually on standby not only to install for you, but to walk the entire process with you from the choice of heating system to the model and brand. We take pleasure in offering value adding advice to our clients because in doing so we are creating a reputation and service standard to which other HVAC providers must ascribe to.
If your heating system hasn't been serving you well or it has attained its 10 to 15 years of service and you want to retire it or upgrade it, we can help you do exactly that. We first discuss with you your heating needs, the size of the system you may need and then give you a way forward as to the appropriate system that will serve your needs. Some brand owners and manufacturers allow for upgrades from lower systems to higher ones in which case we liaise with them and connect them with you for a smooth upgrade at a competitive cost.
The Types of Heating Systems We Service
Research indicates that 60% of our energy bills can be traced to heating only. This is a huge portion and cannot be ignored. At Kendall Air Conditioning, we are in the business of helping you service your heating systems with the aim of making them efficient and long lasting.
Natural Gas Systems
These systems are fueled by natural gas. They are available in a variety of sizes as well as Annual Fuel Utilization Efficiency (AFUE) ratings. The common gas heating systems we service include high efficiency furnaces and high efficiency boilers.
Electric Heating Systems
Our specialists also inspect and service these types of heating systems. In their operation, electric heating systems use electric resistance to generate heat. In the absence of natural gas systems, we advise our clients to install electric heating systems.
Geothermal Heating Systems
These are environmentally friendly because they use renewable energy to heat and cool your home. They have been proven through research to cut heating costs by a whopping 70%. In case your geothermal systems develop technical problems, you can always contact us.
Any problem or enquiry you may have concerning heating systems whether it is installation, repair, upgrade or routine maintenance, we can help you. Just let us know through a phone call (305-728-2046), email or a private visit to our offices.