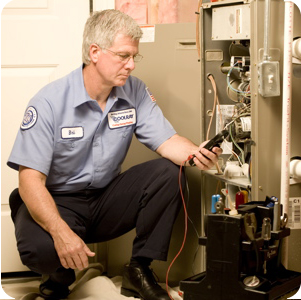 Almost every electronic appliance needs consistent maintenance and life is easier for all the technicians and experts, but for all the rest of us who don't have a single clue about how these things work it's a major headache. Mostly these problems come out of the blue and you have no choice but to call an expert but why wait for the problem to arise in the first place? One of the major problems that many people get stuck in is with their HVAC. If only it was as simple as pushing a button and enjoying a healthy and cool surrounding but it's not, in fact there are many aspects involved in this process and many people aren't even aware of the air duct that is perhaps the most important factor that makes sure that you breathe in a comfortable and safe air. Now we do remember to turn on the Air conditioner but always forget turn it off and when you use something so excessively it requires constant care and most people forget about that too!
Save Your Money and HVAC Before It's Too Late
Many people keep waiting until their HVAC starts its last breath and at that time, either they have to pay some serious amount of cash which you regret even more when the Air conditioner or heating ventilation is not properly repaired. Why wait for the disaster when you can avoid it with a little care? It's true that everyone cares about their loved ones, when your HVAC is not properly maintained, it produces a very harmful air and you don't want your family to breathe in that so make sure to always keep a close eye on your Air conditioner and Heat pump.
Find Someone That Can Deal With Every Problem At Once
If you are thinking of more than one repairing then try to find someone who can take care of all your Air conditioning, Duct cleaning and Heat pump repair in one go. It is much better to hire multiple people to do separate repairs, you will end up paying much more than expected. Always find a reliable company that always has time for you and gives you the perfect solution. If your old heat pump or Air conditioner can't be repaired don't insist on repairing otherwise you will lose the repairing money and a lot of time. You will have to call the experts back and pay them again for installing new one, remember the professionals know better than you and you have to trust them.
All Repairing Problems Solved at Once!
Your best chance lies in finding the best team of professionals that have been in this business for a long time and know all the ins and outs of every type of HVAC. Once you find the best one stay in touch with them because you will need them on regular basis, you can always get a great deal and have a lot of money when you repair Heat pumps, Air ducts and Air conditioner all together. Safety should be your primary concern even if its costs you some bucks every now and then.