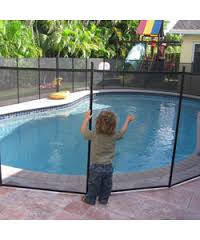 At Kendall Air Conditioning Repair, we are your number one choice in regard to pool heating repair services in Kendall and its environs. We are here to enable you enjoy the services of your pool throughout the year including the chillier seasons of the year like winter. We work with both residential and commercial clients.
As a locally owned and operated HVAC company, we understand the needs of our Kendall customers. This makes us endeavor to serve every single one of them regardless of their income levels; we have different packages to cater for needs of our diverse customers.
Why Choose Kendall Air Conditioning Repair
We are a HVAC company that has years of experience handling pool heating needs in Kendall and its neighborhood. Ever since we opened our doors to our esteemed customers, we have seen our clientele base grow by day. This is because we deliver high quality services and have made the needs of our customers our topmost priority; we will stop at nothing to deliver exceptional pool heating repair services.
We are fully licensed and insured pool heating, installation and servicing company and our pricing is very competitive. In addition, we respond fast to your call of service whether you reach to us in the middle of the night or in the wee hours of the morning.
We offer a wide range of pool heating services including:
Pool Heating Installation
The quality of pool heating system installation determines to a larger extent its efficiency. Even if you invest in the best pool heating system in the market and the installation isn't done to the recommended standard, you will not enjoy its full potential. Our pool heating experts are equipped with state-of-the-art tools to ensure you get quality installation. We also give you professional advice on the best type of pool heating system to install based on your specific needs.
Pool Heating Repair
Apart from installation, we also carry out pool heating repair work. This is because we know with time; your pool heater will start developing operation inefficiencies which needs to be fixed in order to continue enjoying your pool without any inconveniences. When you reach out to us, we will first examine the nature of the problem before commencing on any work. This enables us to do the repairs fast and effectively. Because of our thorough knowledge on all the components of a pool heating system, we get the job done right the first time. Among the pool heating systems we repair include heat pumps, gas pool heaters as well as solar pool heaters.
Preventive Maintenance Plans
Having a comprehensive preventive maintenance plan for your system enables you and your family members to enjoy your pool hassle-free. This is because your system will have few if any emergency breakdowns because we will repair and service it on a regular basis. This means your pool heating system will always be running at its peak efficiency and this saves you on energy bills. We work with all the major pool heating brands including Raypak, Jandy, Coates, Pentair, Hayward, Rheem, Zodiac and many more.
Give us a call today at 305-728-2046 and let our highly trained professionals handle your request!