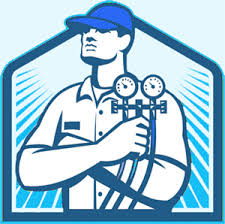 Kendall Air Conditioning Repair was established in response to the HVAC needs of the local community. We came in to provide a long term solutions to the perennial HVAC problems that the community was facing due to the nature of the climate and weather patterns in Kendall. We slowly grew into a business that's distinguished by professionalism and price competitiveness in the entire Kendall as well as the wider Florida area. From the moment we opened our doors to service our esteemed customers, we have never looked back but rather led the pack in coming up with innovative solutions to enrich our service delivery.
Our Service Delivery Policy
Our services are comprehensive because we use the 360 degree approach in formulating our solutions. We undertake regular studies and market research to enable us tailor our solutions to the current and anticipated needs in the market. Following the findings of our studies, we revise our products and services so as to reflect the changing patterns of HVAC needs in our target market. There is no single customer who comes to us and goes without getting a solution to their problems. Our services are delivered on a 24/7 basis supported by an able team that's equipped with the latest tools and a fleet of vehicles for fast response.
Our Human Resource Approach
All our technicians go through a rigorous recruitment exercise that seeks to separate the ordinary from the extraordinary. In view of the challenges ahead and the increasing HVAC demands in the industry, we conduct interviews, background checks as well as document certifications to ensure the people we bring on board are credible and trustworthy. Following a successful recruitment exercise, we take our new recruits through a retraining program that equips them with the necessary hands on skills to enable them deliver on a real time basis. We also inculcate values and work ethics to make our employees reliable in the market.
Our Customer Relationship Management
All our products and services in the company are formulated and delivered with the customer in mind. We fully understand that our customers are the stakeholders without whom we cannot be in operation. We therefore ensure that every customer irrespective of their income level is attended to satisfactorily. In a further show of concern and appreciation, we have a feedback mechanism in place to enable our customers put in their suggestions as well as appraise our service delivery systems. We take time and read every comment made by our customers because it matters to us.
The Brands We Work With
Being market leaders in our industry, we have also partnered with the leading manufacturers so as to benefit from the mutual value addition. Our partnership consists of regular training, exchange of information, market insight as well as carrying of warranties on their behalf. Among the brands we work with include Rheem, Trane, Lennox, Goodman, Carrier, Ruud and York.
Our doors and phone lines are open in case you want to walk in or give us a call. Our technicians will be at your premises faster than you may have anticipated.